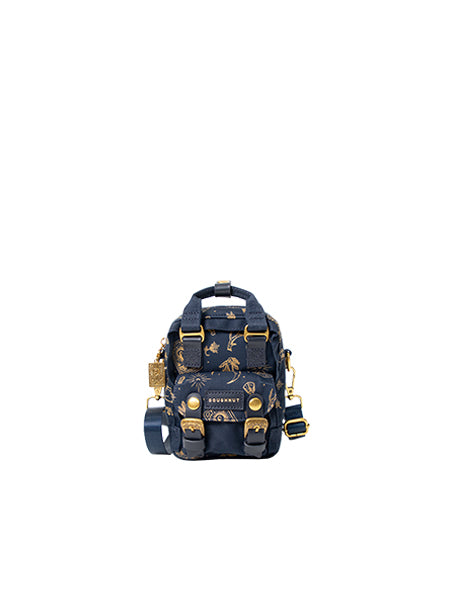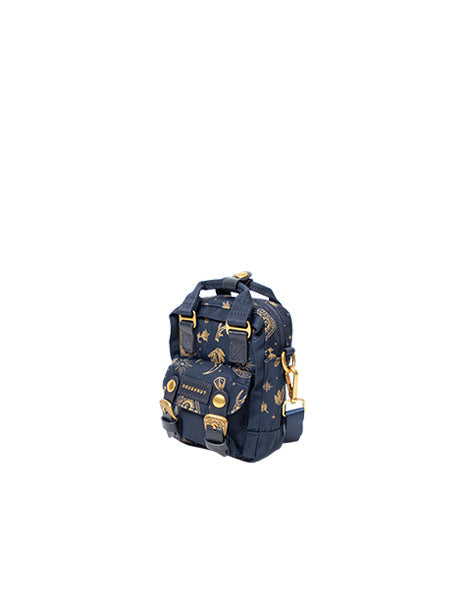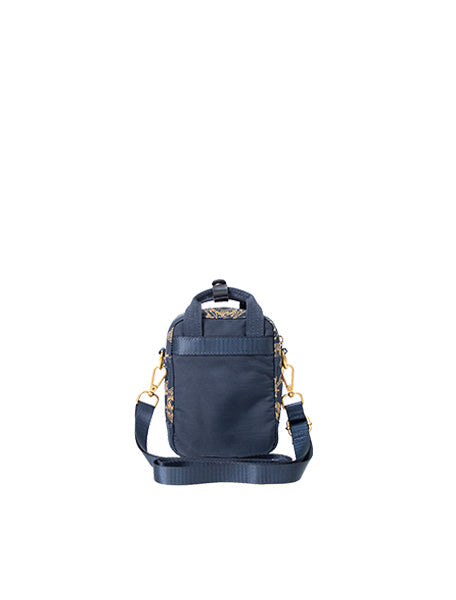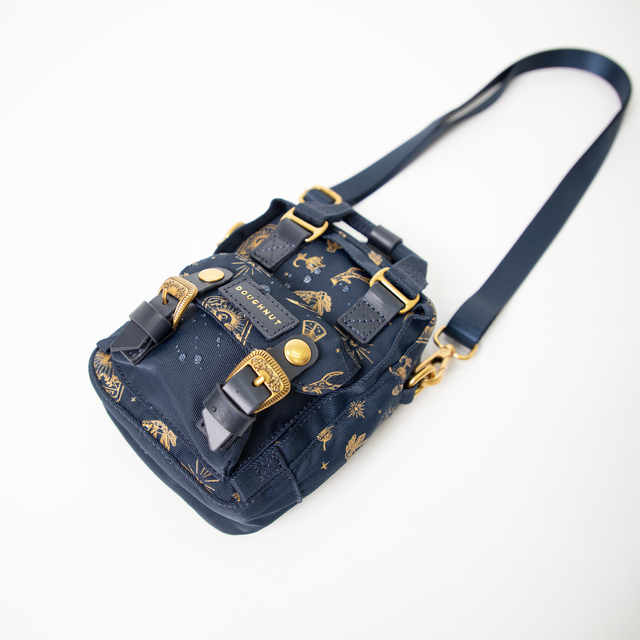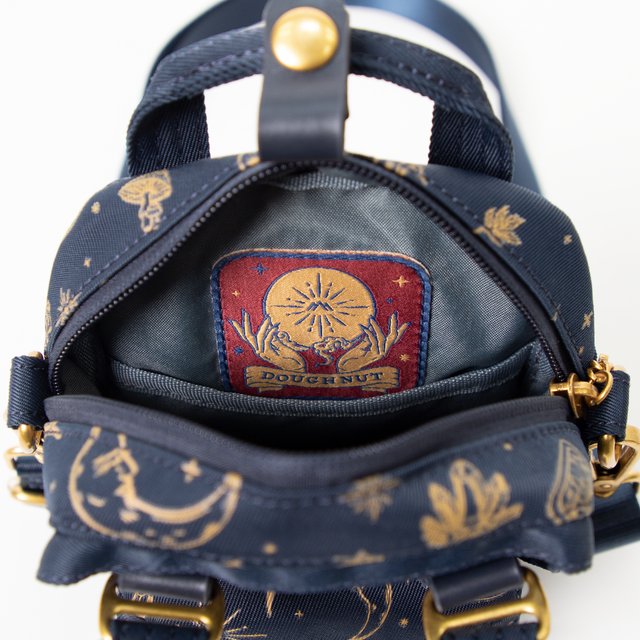 by Doughnut
Doughnut - MACAROON TINY Mystic Club Series Nautical x Caramel
Macaroon Tiny Mystic Club Series
The Mystic Club Series – Something Fantastical This Way Comes
Whether you are a full-blown goth or just someone who's mesmerized by the elusive Tarot arts, the Mystic Club series will lend a mysterious aura to your day-to-day outfit. The original print featured on the bags, designed by artists at Doughnut, is a constellation of motifs relating to mysticism and mythology.
The contrasting shades of navy and cream pay homage to the aspects of light in Tarot's Major Arcana. The golden pattern on a nautical blue background symbolizes The Stars. The cream and brick red color scheme embodies the essence of The Sun. Such a range ensures that there is always one that suits your fancy.
Our beloved Macaroon Tiny has reincarnated, donning classy, sophisticated cloaks with the exquisite original print on the outside. The distinctive decorative buckles are like door handles to the grand gate of possibilities. Join the Mystic Club, harness the power of these spellbinding designs and embark on your heroic quest.
Features: Screen Printed 420D Crinkle Nylon Twill
Water Repellent
Internal Padded Cell Phone Compartment
Designed Doughnut Pattern (Shell Frabic)
Designed Metal Logo Buckles
Designed Zipper Puller
Foil Printed Logo Leather Patch
Tattoo Sticker Included
Adjustable Shoulder Straps
Real Leather Trimming
Dimensions:
 W 11.5CM X D 6CM X H 16CM | 1L